In case of issues starting FS-FlightControl, please manually install this update:
Download Here
Should that not solve the problem for you, please
contact us
.
This is an old revision of the document!
---
Select Airport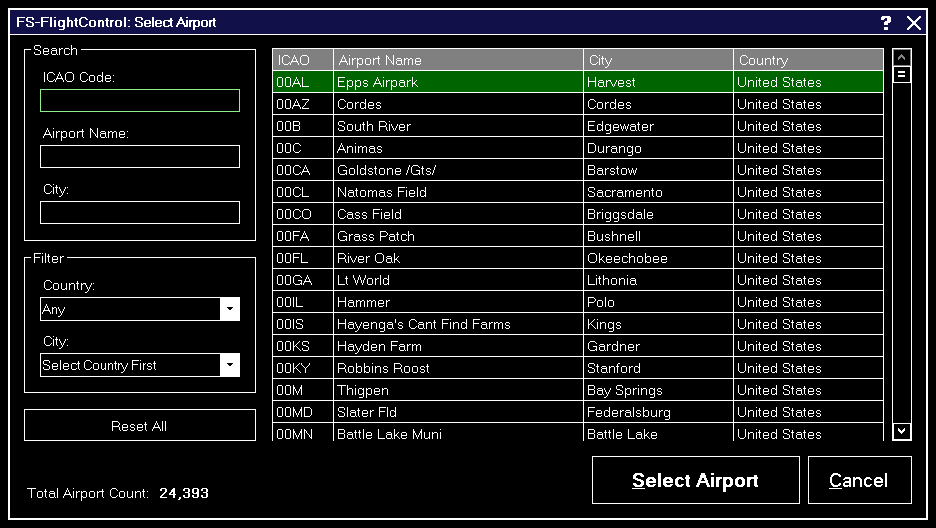 You can either search for an airport by entering the ICAO code, airport name or city.
Alternatively you can also filter the list by selecting a country or city.
---